Hi Everyone!
I thought it might be nice to have a make-up thread, where we can share our favourites and maybe share a few tips too!
So where on earth to start,? I have so much stuff that I suppose it would be best to start with my primer/base, there are two I have found that are very good and one will surprise you!
I generally like to use Lunar free from cruelty testing primer. It is silky and keeps my make-up fresh all day long. It also eases the appearance of my wrinkyles and is not oily like some.
https://lunarglow.co.uk/collections/frontpage/products/makeup-primer
The other I learnt about from on the web, it is Nivea Shave Balm, the sensitive skin one in the white bottle, lots of women rave about it and it does do a very good job and is a much cheaper option! Apply an even amount and have it tacky before applying your make-up.
Next is corrector/concealer. An absolute necessity, coz it is an essential part of kit for women, wheher electrolysisis, laser or IPL etc or not.
Now I don't want to teach anyone how to suck eggs, but I'll quickly go over the shadesf concealer and what was, and still can be, used to conceal beard blue now and back in the day.
So for those with very dark beards, red is the best shade, browns and dark blondes orange and blondes pink. Lipstick or even clown paint are the substitutes used back in the day, but it is best to use the good stuff, it's not necessarily expensive. Make sure it is dry before applying your foundation, and blend in, remember to apply everything lightly! ATM I use L.A. Girl Pro-conceal , it is great for any blemishes and spots, I do still apply a little over them.
I have tried so many foundations and as many chemists/pharmacists in the UK do 2 for 1 or half price deals, I end up buying two! I like light ivory, but have other shades such as warm ivory and the darkest I go in the height of summer warm beige. A tip!, as most make-up expires after six to eighteen months, is to use the lighter/darker shades of foundation as highlighters/contours! The best foundation for me is L'Oreal Nutri-lift Gold with anti-ageing serum.
I won't list everything, else this post is going to be super dooper long! So I'll only go over other favourites. So Maybelline is a favourite for much of what I like and their mazzy is a staple, the Great Lash blackest black. It goes on nice and even and rarely binds, don't forget the sideways wiggling of the brush when applying mazzy. You don't need much. I never wear falsies as my lashes are quite long anyway, luckily.
Eyeliner! Must include Maybelline Lasting Drama gel eyeliner! I used to use pencil but got fed up sharpening and soon the pencil was a couple of inches long, but this is so easy to use and lasts. I have to put my hand up and admit that I've not used eyeliner often for some time now, I do like a more natural look around the eye, but this is the best I have found and lasts ages.Another of many Maybelline products worthy of mention is the matte powder, the Matte maker, it's very very good for touching up.
Now the only Rimmel thing that I so very, very much recommend is their 'Brow This Way' powder, I used the ever shortening and sharpening pencils and then tried gels, I got results and was happy enough. I was for some reason a bit sceptical of powder , but then tried a couple and thought they were ok, I came across this one and thought I'd give it a go. Well, the ease of this stuff, I do my brows in seconds and it lasts!
I could go on for ages about other stuff, and almost certainly will after hearing about your lippy, transluscent powder, eyeshadow etc., but I think my post is plenty long enough!  So come on let's share our tips and what we like! Celia xx
--------------------------------------------------------------------------------------------------------------------------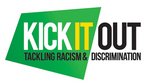 Take chances, make mistakes. That's how you grow.
Mary Tyler Moore (1936-2017).
Some good tips. I do need to get a good concealer. I used to have the whole make up thing sussed and could throw on a passable face with some ease. Not so now with lack of practice and my eyesight fading a bit. But I acquired a nice close up make up mirror lately and finally got some eyeliner on. I used a wet one, I think a Lidl/Aldi one. I never got on with pencils. One tip I saw on youtube which is great for make up tips, is to place a piece of tape under the eye and make a sort of stencil.

I also recently saw a programme on TV comparing various kinds of make up both expensive and cheap. I use Rimmel foundation and it got a good review. Certainly I find it great. They also found that cheaper make up is often just as good as more expensive items. Eye shadow being the exception. But definitely less is more when it comes to make up. I often wear a touch of make up even in male guise. A hint of mascara and a natural looking lipstick also a little powder. Invisible but I like it.

Interesting about Nivea After shave balm, translation it's moisturiser for men. I never thought of using it under make up. Will try it. I always moisturise before make up. In fact I moisturise routinely.

Incidentally the same programme tested moisturisers and basically cheaper the better because all they do is moisturise. They won't improve your skin. For that you need something with Retinol in it. It is proven to reduce fine lines. I must get my hands on some both for me and the missus. Also they recommended wearing sun cream all the time because it will prevent new lines. So a moisturising sun cream is ideal.

Now must go, my skins feels tight. Need to moisturise.

mariehart1




Posts

: 467


Join date

: 2018-05-26



Like all good paint jobs, start with a good primer, especially around your mouth, your eyes and nose.

Clean up your nose hairs and the hairs you can't see in your ears ('cuz your friends can see them).
--------------------------------------------------------------------------------------------------------------------------
If you don't want a man unhappy politically, don't give him two sides to a question to worry him; give him one. Better yet, give him none. Let him forget there is such a thing as war. If the Government is inefficient, top-heavy, and tax-mad, better it is all those than that people worry over it. Peace, Montag.
Fahrenheit 451
"lifelong atheist, not afraid of burning in hell," Ron Reagan FFRF

MichaelaSJ

Moderator




Posts

: 1162


Join date

: 2018-05-19


Location

: San Jose, CA



Hi Girls!

Oh, hair in those places Miki! Yes, thrice times weekly with that. They are light but must be kept at bay, as you most likely know, there's no getting rid of 'em permanenttly and the older ya get the more they come! I take about twenty minutes going over them and pluck my brows … first! With a good strong pair of tweezies. I also shave the velvet off the earys about once a week, that's a bind too!

Marie, I'm not gonna slate Rimmel coz I've used some good stuff from them, as I said their 'brow this way' powder is fantastical! Anyway, Maybelline is a cheapy brand too and I quite like lots of their stuff! Olay is my go to face cream, I love their regeneristical night cream! For eyes their ultimate cream is very very good. I do keep some others even Tesco's own eye collagen tube, it's good for back up when the Olay's run out, the Olay pot has a big glass bottom and you always think you're getting more, or have more left than you actually have!!! I have lots of different ones though and hand creams too, I love the smell of many of my hand creams!

I have bought and tried eye shadows of every shade under the sun! Pinks are my staple, followed by blue then occasionally green. Some browns work really well also. It's true that ya can't skimp, but then I find top brands really skimp on amounts in their pallates! Celia xx
--------------------------------------------------------------------------------------------------------------------------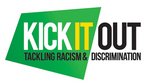 Take chances, make mistakes. That's how you grow.
Mary Tyler Moore (1936-2017).
---
Permissions in this forum:
You
cannot
reply to topics in this forum