So, October 25 was my 72nd anniversary of my birth this year. I had a six month follow-up with my cardiologist scheduled at  4:30 PM. I take my shower and dry off including wet hair (which is strenuous for me). About 3:15 PM I notice the start of an ocular migraine (simply, a migraine with aura but no pain) and since it is apparently mild I start to get dressed. Hop into the Cayenne and head Stanford (Palo Alto) and arrive on time.
Nurse comes out, takes my vitals (all good) and I am placed in the exam room. The cardiologist's Fellow (Celia, I wish I could introduce you to him - WOW!) comes in and we start the follow-up. Less than minutes into the conversation, I start speaking gibberish (I am have the start of an episode of what is called aphasia). I am understanding what is being spoken to me - I simply cannot form a complete thought much less convey ANY thing resembling an intelligent thought to the Fellow (because I understand conversation I have a simpler type of aphasia). The Fellow immediately thinks I might be having the onslaught of a stroke, calls the cardiologist who agrees with his assessment and the Fellow (great service) wheels me downstairs to the Emergency Department.
(In the Navy we would call it 'General Quarters' but it is all 'elbows and assholes' downstairs as the cardiologist has called ahead and the ED is expecting a 'VIP'
[yippee for me!]
). They start asking 1,000s of questions per second which I hear but can not answer - at least intelligently. Then follows a CT exam, Echo Cardiogram with bubbles, blood test (several), urine test (a couple) and then comes the piece de resistance - a stay very still for 45 minute MRI. (They can't do the CT or MRI with dye because of an elevated kidney marker.)
After awhile, I start to regain the ability to talk and I describe my late afternoon activities and describe the exertion from the shower and the ocular migraine. The ED staff starts to turn away from an apparent stroke towards something known as a Transient Ischemic Attack (TIA), where a smaller blood vessel has leaked (hemorrhage) or been blocked off (infarct) with symptoms resembling a stroke but usually much less serious. I am kept overnight and upon further review of all the tests, the stroke team's diagnosis coalesces around the TIA diagnosis coupled with a further diagnosis of a 'complicated migraine'. They send be home with a note to follow-up with the attending neurologist. Good!
Saturday passes I head off to bed. The next morning, Sunday around 10 AM I groggily ask my Wife for a little more snooze time. She comes and tries to wake, at least five more times. She is obviously becoming concerned as I don't even want to get out of bed. Around 4 PM my urge to pee overcomes my need to sleep. Wife helps guide me to the toilet where, after relieving myself, I fall to the floor asleep and unable to wake up.
Next thing I know, I have two firemen and two EMTs picking me up and putting me into a carrying sling to get me downstairs. I vaguely remember them putting me on a gurney and into the back of the ambulance. I also vaguley remember that my Wife managed to pull up my panties but my jeans, not so much - they were still around my knees as they me on an ED gurney.
Well, to make what could be a much longer story, shorter - what they first thought might be Sepsis*, after a bunch of blood tests, nasal and throat swabs, more x-rays, everyone running around with masks and gowns, me saying goodbye to my Wife and Son (seriously, the fatality rate is exceptionally high with Sepsis) - they come back a day later with a 'not Sepsis' comment (whew! - dodged that one) and also ruling out a viral infection. My blood pressure was the biggest tell-tale of their diagnosis as my BP was always within normal range. Their original concern of Sepsis was from the suddenness of the onslaught and my inability to wake up. Later in the day the cultures have grown enough to rule out a viral pneumonia and that I have a bacterial pneumonia (but they did find out I carry the MRSA** virus in my nasal passages).
That was Monday and today is Thursday and I am home. I really, really hope the hospital didn't give me something else.
Sepsis* is a life-threatening condition in which the body is fighting a severe infection that has spread via the bloodstream. If a patient becomes "septic," they will likely have low blood pressure leading to poor circulation and lack of blood perfusion of vital tissues and organs. This condition is termed " shock " and is sometimes referred to as septic shock when an infection is the cause of shock to distinguish it from shock due to blood loss or from other causes.

MRSA** is an abbreviation which stands for Methicillin-Resistant Staphylococcus Aureus. It best describes the tension which occurs in Staphylococcus aureus. This nasty bacteria attack organism in different places. As a result, ulcers, wounds, injuries, and softer skin conditions take place.
If you got this far, thank you.
--------------------------------------------------------------------------------------------------------------------------
If you don't want a man unhappy politically, don't give him two sides to a question to worry him; give him one. Better yet, give him none. Let him forget there is such a thing as war. If the Government is inefficient, top-heavy, and tax-mad, better it is all those than that people worry over it. Peace, Montag.
Fahrenheit 451
"lifelong atheist, not afraid of burning in hell," Ron Reagan FFRF

MichaelaSJ

Moderator




Posts

: 1271


Join date

: 2018-05-19


Location

: San Jose, CA



Well firstly!!!!!...…..
HOORAY!!!!!!
So happy that you are OK! I had a friend that had a stroke just a few weeks ago, a mild one where his cheek went numb, I am very pleased that you only had a minor ailment. But then..... pneumonia! Poor Miki!
As for sepsis, many people die from it, usually contracted from internal wounds, the body reacting to the initial septicaemia. But sometimes it is from ignored external infection that has spread and very quickly too. Two I recall died barely over a week of cutting themselves. One a wheelchair bound lady grazed her knee on a rose thorn. A very large man cut himself with a nail and ignored his inflamed hand. I am happy that you did not contract that nasty ailment.
I've just got off night shift and need to sleep, so a bit short message, but it's so great to hear that you are home, please keep well Miki. Celia xx
--------------------------------------------------------------------------------------------------------------------------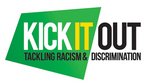 Take chances, make mistakes. That's how you grow.
Mary Tyler Moore (1936-2017).
Hope that you feel better soon!  Wishing you the very best and a full recovery!!
Dawn

Jehanne




Posts

: 213


Join date

: 2018-06-14



I think your diagnosis of "shitty day' was accurate.

I hope you improve soon.
--------------------------------------------------------------------------------------------------------------------------
Hi, I'm the forum's resident brat
I find it important to point out I am indeed the first member here

Lesley Niyori




Posts

: 945


Join date

: 2018-05-18


Age

: 59


Location

: Lindsay Ontario Canada



Thanks for the good wishes, friends (girlfriends)
--------------------------------------------------------------------------------------------------------------------------
If you don't want a man unhappy politically, don't give him two sides to a question to worry him; give him one. Better yet, give him none. Let him forget there is such a thing as war. If the Government is inefficient, top-heavy, and tax-mad, better it is all those than that people worry over it. Peace, Montag.
Fahrenheit 451
"lifelong atheist, not afraid of burning in hell," Ron Reagan FFRF

MichaelaSJ

Moderator




Posts

: 1271


Join date

: 2018-05-19


Location

: San Jose, CA



Ah geez Louise! What a week. Happy Birthday by the way.

As I was reading your account the nurse inside me was ringing bells over and over for the same reasons your care teams were considering.

Here's wishing you many more happy, uneventful birthdays.

Liz

Elizabeth Lynn




Posts

: 59


Join date

: 2018-09-24


Age

: 67


Location

: Southwest Idaho



---
Permissions in this forum:
You
cannot
reply to topics in this forum