It was after I was established as transgender by family and some friends, but, it was the first moment I was 'full time' as we use the term.
I was panties to outerwear finally 100% representing as 'me'. It was the no going back moment. I had my hairdo happening, and a bit of lipstick (I think), and I was wearing my then favourite French blue button up short sleeve blouse and my ankle length blue jean skirt on and was wearing sandals.
I wear all tops outside of the waistband over my skirts. This is noteworthy as he used to meticulously tuck in his shirts as if it was life and death
I was intent on walking to the mall. I stopped part way at a bakery to get a minor snack. I had been there before.
While waiting on the clerk (who was serving another middle-aged woman to my right), I pondered my purchase at the counter. The other customer says to the clerk "Oh serve that woman first." I was so over the moon happy with being acknowledged so casually, I told the clerk, "I'm paying for her first snack item too"
It was wonderful. My first time out, and to be gendered correctly.
When I eventually got home, all the man clothing was told to get lost. I even gave away a 200 dollar men's black leather bomber jacket which I had worn for years. It was in perfectly good condition, even in the dead of winter, but, it was so totally not female attire.
I have not had men's clothing on since. I have also not worn pants since. Dislike pants entirely.
--------------------------------------------------------------------------------------------------------------------------
Hi, I'm the forum's resident brat
I find it important to point out I am indeed the first member here

Lesley Niyori




Posts

: 860


Join date

: 2018-05-18


Age

: 58


Location

: Lindsay Ontario Canada



Conversely, I'm not a dress/skirt gal. I do own some and wear them around the house, but I do like showing off my legs (semi-pro cycling for years and the sleekness of HRT smoothing have made them very nice).

I prefer to power dress to the office and pack a lot of male energy in my workwear, as feminine as it is.

I can't remember what I wore on my first time out. Probably some jeggings and a blouse and wedges.
Hi Papi and Lesley!
I have always been more like Papi. My staple is women's tops, flared low-rise bootcut jeans, cute sneakers and in winter the shorter jackets, cute woollens, (I love Nordic and turtle necks), boots. I do wear skirts and dresses, but it's quite rare these days and not often even in my heyday, I have always been that Peppermint Patsy kinda girl!  
Well, on to the subject!...my first time out is a bit grey. I was an effeminate gay young man that gradually ended up wearing women's jeans, (flares mostly, to this very day!), tops, shoes, sneakers. Make-up I started wearing outside the bedroom in my twenties with a little eye-liner and mascara, to eventually sometimes full dolled up right through to the basic quick job.
The greyness is the exact opposite of throwing out all the male clothes after having built up a female 'drobe. My wardrobes evolved. They have had, for many years, zero male clothes bar one jacket. I remember it took quite some time, for it was very heartbreaking getting rid of some flambouyant guy clothes that I liked, coz I have always liked top end labels.
I do remember thinking,
actually, I am not wearing a single item of boy's clothes tonight/today
in those days, I guess it was in the early eighties, '82 or '83 at a guess. I'd certainly wore lingerie for Chris, if that counts, (the total asshole he was), around '79 onwards, so maybe that is the answer.
Celia xx  
Oh PS!!!! So the jacket? Yes a brown leather bomber jacket. It is in a plastic container at the back of a cupboard so I forget the brand.... year, about 1976..... it is a lovely jacket and it cost, (my Mother), a lot. I will never wear it again, it's slightly too big..... and in '76 I was 15.... I will always keep it though. I may dig it out and update the post!
--------------------------------------------------------------------------------------------------------------------------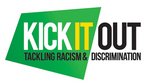 Take chances, make mistakes. That's how you grow.
Mary Tyler Moore (1936-2017).
I was home alone since the family was out of state for a week. I grabbed some old clothes/accessories that was lying around and my mom's hair extensions. I put on makeup for the first time after watching dozens of tutorial videos. I shaved profusely. I was relatively young (19); talking about it was one of the first things that I did on the old forum. I was a little more passable then. I was as afraid as I was excited. I lived in a very bad neighborhood; I expected to get beaten or something. I got catcalled, which wasn't as bad. It was also the first time that I got called Ms. Though for the most part, I was ignored.

Anna Mull




Posts

: 39


Join date

: 2018-05-22


Age

: 27



I suppose arguably I haven't yet being out as myself in the 'real world' as it were. As in interacting with people and doing all the normal things we do on a daily basis. I'm too much of a scaredy cat to do that. Came close though, made is as far as the shopping mall car park but lose my nerve at that point. I wish I had someone to come with me. But I'm pretty isolated even though surrounded by people.


I have vivid memories of my first time out fully presenting as a girl and I was as a girl back then was probably around 1980/81. I lived in Dublin and I found out about a group of crossdressers called 'The friends of Eon' which sounds rather mystical but referred to d'Eon de Beaumont which the British Beaumont society was called after.

After a couple of abortive attempts to join. One night I finally went to a meeting in a little room on one of the more prestigious streets in Dublin City centre. I needn't be nervous because they were a friendly lot mostly straight married transvestites. There were even a couple of wives there. Nevertheless I got the impression it was a bit of man's club where they happened to dress as women. They also referred to their female self in the third person. Which puzzled me. Because even though I was in complete denial about being transgender I still didn't feel I was impersonating a woman.

Anyway being Ireland the first thing to do was to head to the pub. A gay pub. 'The Viking' on Dame Street. Bear in mind being homosexual was still illegal back then and would remain so for ten years but it was completely unenforced. In any case despite the impression people have of Ireland. Dublin in particular was quite liberal in the context of times and had a thriving gay scene.

Anyway I had brought some nice clothes. A lovely soft almost mohair polo neck top. I borrowed my sisters up to the minute trendy, black and white dogstooth pattern jacket and pencil skirt, barely black tights and high heels. Plus some jewellery. I didn't have a wig but they came up with a lovely blonde wig. After applying the make up I faced the group. Unnervingly they all stopped and stared then congratulating me on my looks. I was pleased and embarrassed. Because many of them were quite convincing and passable too. They got me to pose for pictures. I never saw them. I wish I could now.


Anyway some of the girls went off in a car but I walked with another girl who was older and actually very passable. We set off up the street. I was in complete disbelief that I was walking through the city centre dressed as a woman. A blonde girl. The adrenalin was flowing. Then someone whistled at us. I couldn't believe it. I saw men staring at me as a sexy woman for the first time.

We arrived at the pub which seemed dingy to me but then again I wasn't a pub goer. We joined the group and someone bought me a drink while I took in the surroundings. We were joined by another girl dressed rather plainly and rather sad looking. Someone explained she was trans or whatever the term used at the time. So I met my first real transgender woman. Anyway she soon sat with some men and started snogging one of them. I thought this odd in my naivety. I knew 'I' wasn't like that.

Anyway we left and I was bundled into a car with two of the older ladies, one smoking a pipe. Yes drink driving. We set off down the street which was busy. Suddenly the driver said 'Watch this' and starting driving erratically. Laughing that the other drivers would see three women in the car and think 'typical women drivers'. I was taken aback by this and I suppose that was the first time I began to realise I was different to the typical transvestite.

It was a fun night though with a lot of firsts. I went back a couple of more times but stopped eventually as I had a lot of difficulty with social anxiety. It was also the first time I felt some sexual tensions as one of the girls clearly flirted with me. She was tall but convincing and attractive. I often wonder how things might have worked out if I'd responded more and kept on the scene. Maybe someone would have taken me under their wing.

Perhaps I'd have ended up in London and even transitioned in my twenties. That's a nice idea.

mariehart1




Posts

: 462


Join date

: 2018-05-26



The goal of my appearance while I am out is to be uninteresting, not worth mention, just another woman.

Because I AM just another woman.

It's nice when my friend Sue tells me a guy or guys were 'checking me out'. I want to be seen as attractive. But only as an attractive woman. Nothing to be stared at for looking weird.
--------------------------------------------------------------------------------------------------------------------------
Hi, I'm the forum's resident brat
I find it important to point out I am indeed the first member here

Lesley Niyori




Posts

: 860


Join date

: 2018-05-18


Age

: 58


Location

: Lindsay Ontario Canada



My first time out was at Manchester sparkle 2014.

I was wearing a cheap orange dress, denim jacket, and black leggings.... Plus an awful wig. (I haven't worn one since.)

And ugly chinese flats.
--------------------------------------------------------------------------------------------------------------------------
Love is natural,  hate is taught....

Lucy Catherine Schoon




Posts

: 118


Join date

: 2018-05-20


Age

: 40


Location

: Hull, UK



Yes but you can get away with that in Manchester. Fond memories of the city.

mariehart1




Posts

: 462


Join date

: 2018-05-26



I'll go along with the spirit of the post.
It's a bit binary thinking though.

I'll always be "You" but I get what you're saying.
I started w/ panties and socks, eventually jeans, and shirts.

So my "first time out" was somewhere my freshman year of HS. Socks & panties though... so you're getting how I see this as a bit binary. I just got away with what I could get away with in public.

My first full on girl experience was my sophomore year at Halloween. I'm sure you can guess. Full body wave, full coverage foundation, smokey eye, nylons, skirt 5-6 inches above the knee. Yea, cat calls are great. I felt so awesome and my GF was awesome about the whole thing. Went to the party and the guys were asking who the new girl is and asking where I was. Absolutely amazing!


Supreme_Pizza




Posts

: 56


Join date

: 2019-01-10



Sounds cool.
I came out late in life, with the complimentary unimpressed wife and child as the now second mother
I never had a school level experience.
--------------------------------------------------------------------------------------------------------------------------
Hi, I'm the forum's resident brat
I find it important to point out I am indeed the first member here

Lesley Niyori




Posts

: 860


Join date

: 2018-05-18


Age

: 58


Location

: Lindsay Ontario Canada



I did that too.

Typically with GFs it's a question of who's big ass panties those are that she just found.
I've never been smaller than a 12 and I don't volunteer being trans but I don't hide it. I've rarely been open about it because it's friggin obvious if you see me naked. I know they have eyes and I see where they focus their attention.

If that's not a giveaway the pumps in the closet are. If that doesn't give you a clue, then I hope the wig does. Or... how about the makeup, nail polish, lotion, lady razor in the shower? COME ON

My 2nd wife was the one that made me get therapy. Only after it was medically necessary.
That was my BIG OUT. You know, where you tell everyone cause you are being forced to present a certain way for the next 700+ days in order to get a script. That sucked, cause part of therapy is telling everyone your business, then listening to their opinions. According to some I should have never been born. They wonder why so many of us commit suicide.

The woman I'm seeing now thought it was my x-wife's stuff. I was like WHAT!? Let me show you something.

Supreme_Pizza




Posts

: 56


Join date

: 2019-01-10



---
Permissions in this forum:
You
cannot
reply to topics in this forum