Have not seen this series yet, I tend to binge watch stuff if I'm having a tv evening! Anyway,
Baptiste
is a new tv series on BBC and one of the stars is Tulisa Garcia. Not many people knew she was a transgender woman, but she has told her story to a fascinated audience, for the show is apparently a bit of a hit in the UK.
I agree with lots she says about not caring less about what people think, or what views they have and neither her nor I don't think much of becoming aggressive about tg rights. But she misses much about many transgender folk, being a little precious, when she is fortunate with her parents helping her when she expressed her true gender. My submissions of admission to my parents and want of girls' toys received severe physical and verbal abuse that forced me to keep quiet.
I was not able to be liberated as a child. Nor was I, from ever declaring my preference for men, until it finally forced my leaving home aged 18.
Also, I don't get with her, is her brushing off the unfortunate tg women that don't pass, 'advising' them to just try and crossdress etc.. Seems quite haughty to me.
But overall, I believe she is another small step to our becoming more everyday normal mainstream, even though she displays little warmth to many of her sisters, that she may well rely on one day, who knows? I found an article.....
https://www.dailymail.co.uk/news/article-6735491/Transgender-star-BBCs-hit-drama-Baptiste-reveals-plot-amazing-life-story.html
Celia xx
--------------------------------------------------------------------------------------------------------------------------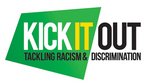 Take chances, make mistakes. That's how you grow.
Mary Tyler Moore (1936-2017).
---
Permissions in this forum:
You
cannot
reply to topics in this forum