It's a week early, but here is my 6 month update. I am reasonably pleased with the results this early in. The only thing concerning me is my facial hair which initially started thinning a lot has come back with a vengeance. I suspect the progesterone may be the culprit as my T levels are allready under 90. Can't wait.to see what the one year mark will look like.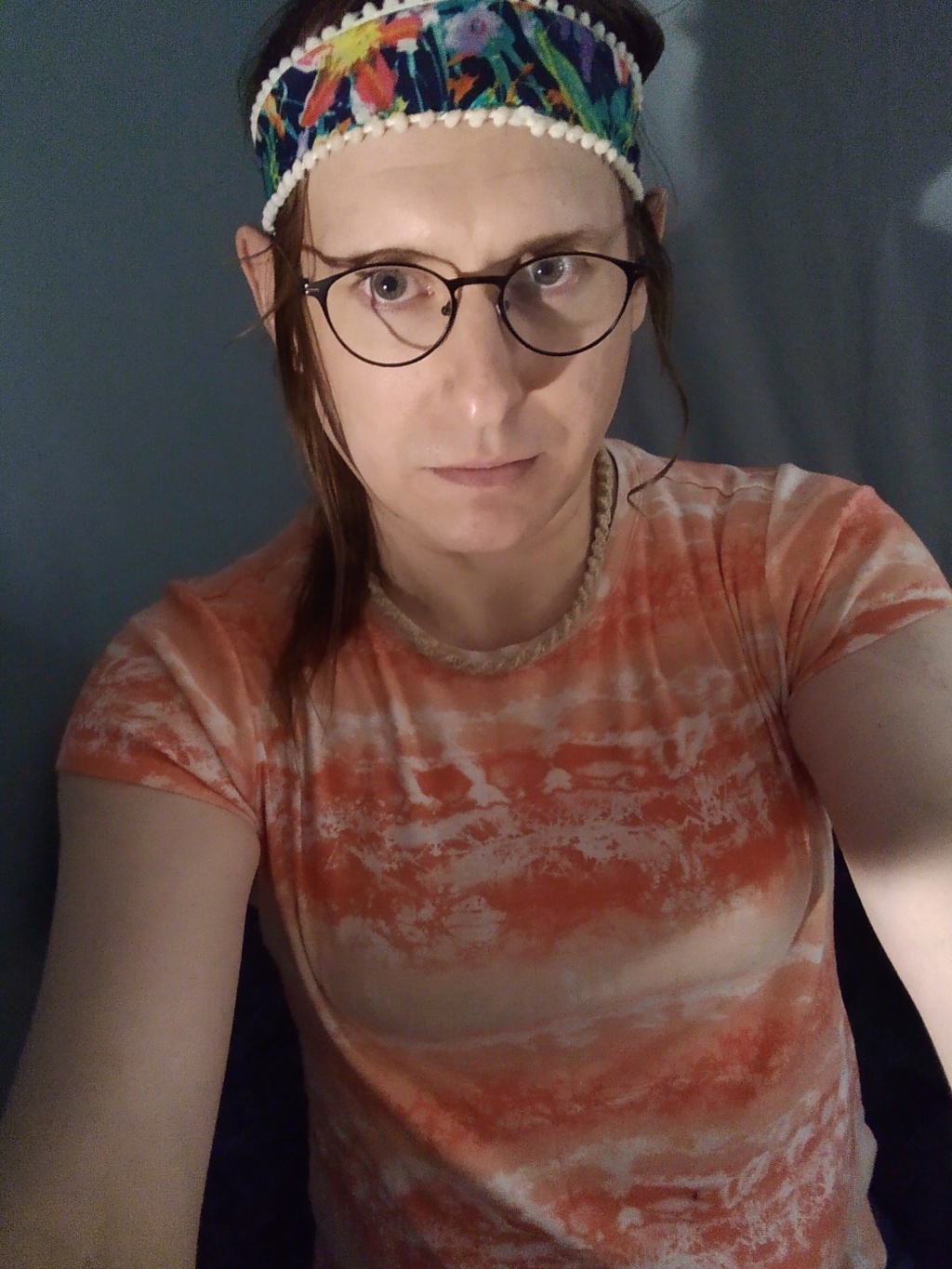 Kidagakash




Posts

: 90


Join date

: 2021-01-04


Age

: 37


Location

: Earth



I'm several years on E, and I am post-op, no source of T in the usual way. My body hair buggered off utterly, but my facial hair returns as fast as it always did.

I'm inclined to caution, that you might need to seek a direct removal of facial hair in the usual methods. Sadly it gets costly over time.
--------------------------------------------------------------------------------------------------------------------------
Hi, I'm the forum's resident brat
I find it important to point out I am indeed the first member here

Lesley Niyori




Posts

: 1114


Join date

: 2018-05-18


Age

: 60


Location

: Lindsay Ontario Canada



Facial hair sucks. Save up for laser. That's what I tell myself but it's been at least 18 months since I've had laser and the $600 I spent was not enough. The so called "DIY" at home devices do nothing except burn

MyNicky




Posts

: 65


Join date

: 2018-08-05


Location

: Australia



I look at it as cost vs effect.
I seem to have near-indestructible skin. I shave my legs with the same razor I use on my face, no big deal to me. D'arcy though would only end up ripping up her face if she did that.
She has paid for laser, not sure if it was worth it, she's always plucking white hairs. Laser won't really do anything to anything other than dark hair. So if you are past 40 it gets increasingly grey.
But for me, I don't mind taking the 5 minutes to stand in front of the mirror and quickly running a razor around my face if I need to go anywhere. Sure, it isn't going to really outlast the day, but I consider that A I'm not dating, I have D'arcy, and B I wouldn't want anyone that picked on me for a little facial hair.
I can get an amazingly good shave in a few minutes with an overused cheap shit razor. That's life I guess. I'm bald and must wear wigs, but at least I can shave faster than it took to type this. The amount of money I'd have to invest just to get rid of shaving vs the cost of dollar store packages of razors I can employ for like two YEARS
Well, I can think of so many more fun ways to use a few thousand dollars. Laser, or a used car. Laser or a nice vacation. Laser or a large pile of models or books.
But I shouldn't forget, I'm Canadian, I was able to get my GRS for free. It's easy to ignore some facial hair if you have breasts and a vagina
Well if you have to pick one or the other that is.
D'arcy only wants an orchy, but facial hair is a big deal for her.
--------------------------------------------------------------------------------------------------------------------------
Hi, I'm the forum's resident brat
I find it important to point out I am indeed the first member here

Lesley Niyori




Posts

: 1114


Join date

: 2018-05-18


Age

: 60


Location

: Lindsay Ontario Canada



Similar topics
---
Permissions in this forum:
You
cannot
reply to topics in this forum