serious question. has anyone experienced this as someon who looked like one sex their whole life and then flapped the script to look like the opposite sex or nonbinary. they say the way you perceive that you look change not just your personality but your actual abilities irl. it's called inclothed cognition. it's the literal scientific theory that a lab coat gives you +1 inelegance. I think after one week of wearing just wearing lipstick eye shadow and mascara I had a slight but strong effect on a small stat that dnd player would know well. my wisdom and maybe my charisma.
I swear I used t not get what people were up two till way later but now I just get it right away. I know if just a slight change effected me that much i wonder what taking on my two favorite looks will do. "girly girl" and "girly tomboy." I know my mind and I feel like this effect will hit me like a ton of bricks. I can't wait to see. especialy if I get any surgeries. any thoughts.. so epic.. squeeee!!!!
https://youtu.be/NQAKOdZw7F8

luckykunai




Posts

: 67


Join date

: 2021-05-25



Celia Eriksson likes this post
Hi Lucky,

I shall write more later, but yes this is quite natural. It is a fact that many people are born with an opposite gender mind that was conditioned as a child and usually through adulthood to thought of the mind according to the gender of the body.

My personal belief it's occurrence is potentially as high as 50%. Only a realisation of the true gender releases traits beheld of the correct mind and so it would be that social conditioning is sometimes overcome. Most never discover this about themselves.....

Celia xx
--------------------------------------------------------------------------------------------------------------------------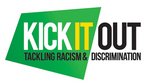 Take chances, make mistakes. That's how you grow.
Mary Tyler Moore (1936-2017).
luckykunai likes this post
We call it bodily dysphoria to an extent.

I HAD to get the surgery. Society is sooo ingrained with the idea girls have a vagina and boys have a penis. It's not relevant if that is true or not, fair or not. If 90% of society says it is so, you are stuck with being either part of the 90% or part of the 10%.

50 years of conditioning didn't help me much.
I wasn't able to unravel the 50 years of brainwashing.
I needed a vagina or I'd never really believe I was female.
It really didn't matter if 10% were ok with saying a penis doesn't make me a male.

I'm bald. Sure I could let it grow back over 2 years, just so I could look like a man in a dress with male pattern hair loss. I decided that bald meant I was just a bald woman. It happens. My mother at 80 had very little hair to work with. It was thinned out all over. Barely worth the cash at the hair salon. We all agonize over our hair. No one escapes.

So I wear wigs, and most people think it is my hair. And at the end of the day or a long day out shopping taking off my wigs is like taking off a bra. I don't wear my wig at home. I also stopped thinking I couldn't go outside without a bra. My modest yet firm b cup breasts don't really need a bra. I stopped thinking I desperately had to wear a bra. That much I was able to conquer.

But I have not worn pants or shorts since 2014. I don't even own any.
That's a me thing.
Dress or skirts just loudly screams out woman.
The fact that any female can wear pants doesn't matter to me.
I live in a society that screams out men don't wear dresses or skirts.
So wearing a dress or skirt loudly screams out I'm a woman.
I have to live in the world I'm stuck in.

So I am ok with NBs and people that just don't want to make a decision.
But they have to deal with society just as much as I do.
AFAB NBs or AMAB NBs all have to deal with the fact, that society says breasts and a vagina make you female and a penis makes you male and they don't care how hard NBs walk the middle lane. I know of very cute femboys. They sure look like girls. But the moment they realize they have no breasts and do have a penis, they are being called male.
It's just the way it is. Society doesn't mind girls being tomboys. We live in a male-dominated world. Of COOOOOURSE girls want to be like men. men have the perks. Regardless if sometimes those perks come at a price.

Video games.
Where girls are just guys trying to get all the attention.
There are no real girls in gaming, even if there are.
There are no girls who make models, even if there are.
There are no girls who play war games, even if there is.
Girls in sports are never considered equal to guys in sports. Even if they are.

I used to role game as female before I even realized I was female.
When I realized I was female and made it known I was female and continued to role game as female, it weirded out all my male role gaming friends and suddenly they couldn't deal with my being female in the game.
A girl can play a guy in a game, and no one cares.
But a guy playing a girl in a game, is weird, likely sick, obviously some sort of predator or creep. The words are never polite.
And yet so many guys do it.
And so many girls refuse to be themselves because everyone thinks they are a guy pretending to be a girl.

The last thing I wanted, was to have a penis, and always be afraid someone finds out "oh they are just a guy in a dress or a creep in a game."

I don't 'need' to look pretty. Most cisgender females don't look that great.
But facial hair =man. You do what you must to get rid of it.
Makeup. Most cisgender females don't wear makeup. They don't need to. They have breasts and a vagina to back up their claim.
So wearing makeup all the time, it likely looks like one is trying too hard. I never use more than lipstick. And I put it on properly or not at all. I use the correct colour or suffer. If you look like you don't know how it makes you look like a clumsy man. So learn how. Ask for advice at the place you buy your supplies. They WILL help.
Be properly shaved first. Makeup and facial hair look so many levels of wrong.

The likely most essential makeup is concealer. Your best shave likely is not enough. Shadow is the enemy. So learning how to cover the upper lip and chin is important. it takes as much time to use concealer, as it takes to brush your teeth. I don't use concealer, I was blessed with clear enough skin. But, when I do let D'arcy do all of my makeup, the change is stunning. I just don't need to be stunning to go to the grocery store.

Clothing. Most cisgender females wear drab shit for clothing. So keep your outfit toned down. If you look absolutely great, they will also look at you a lot more. So if you don't want the attention, don't try to get it. D'arcy always looks awesome. But she does it in a town where no one else does. Me, I aim for a well enough dressed woman. Nothing more. If it ain't Friday Night out, don't look like it is.

In the beginning, I needed practice. I made some really funny errors. Funny looking back. Not funny at the time.
--------------------------------------------------------------------------------------------------------------------------
Hi, I'm the forum's resident brat
I find it important to point out I am indeed the first member here

Lesley Niyori




Posts

: 979


Join date

: 2018-05-18


Age

: 59


Location

: Lindsay Ontario Canada



ty both for your input...

luckykunai




Posts

: 67


Join date

: 2021-05-25



Hi Lucky,

I had not quite finished..... I did want to add more for I have been quite busy lately. But I do have a little time now, so I want to address it more and make some points upon Bunny's post as well.

The one trait that I have more than any is an intuition of reading people. As a young man I did not know my ass from my elbow and had zero intuition.

It has, since those times long ago strengthened by the day. I can know quite a lot about someone within seconds of meeting them. I never gauge by looks alone, or by the way one dresses neither, for that seldom works.

I also have slight premonition. I do know when something is wrong. This may or may not involve people. It is hardly useful, for often the event has just occurred away from my common senses and I shall find out sooner or later what indeed it was. At other times it shall happen before my very eyes, in those cases only about twenty seconds maximum before it happens. I don't know why, but I do have that. Again, I never used to have it.

And rarely, very rarely, I do dream of a place or event I do not know of. Years later, I am at that place where I have never been and it is how the dream depicted it, almost exactly. Should I dream of an event, (usually bad), it never happens, for I avoid the place or event.

Once, it was a car crash. In my dream I knew it was in, or near Windsor and a large white Range Rover was to blame. I have never visited that area since.

Another was an aeroplane crash, it was as vivid as hell, on the way to Cyprus. It was not short, I woke before the aeroplane hit the ground.... needless to say....

Anyway.... Bunny.

Video games interested me when they first came out, I had a Mega Drive and then I bought  a Saturn. I ended up giving them away because I was spending quite a lot of time on them, particularly build-up games and others like the Dolphin one, I cannot remember the name of it now and Sonic Hedgehog.

I spent hours on Populous, Sim City and Civilization as I remember, then one day I simply wondered why I was wasting so much time upon them!!!!

I do play chess online and for some time now I just to do the puzzles and play versus the 'computer'. For there is a 'correspond' section with which, when playing real people, your opponent can write to you as you play.

The comments distracted my games, particularly as they were 10, 20 and 30 minute games, anything longer is trusting the computer's internet connection to hold.... I could win in those times, but reading comments often not about chess...

The comment thingy actually would make me do the opposite if I wanted to play chess with real players again, I would definitely open a false, male account instead.

Lucky..... you may not know about my 50/50 belief and wondered why I wrote the 50% thing. Well, for all, I will quickly explain that.

I believe, and it is a growing belief as the years roll by, that when any sentinent being is born they are born with either male or female minds. Yes, of course it is so that, if I remember correct, just under 51% are born with male body parts and just over 49% female body parts a quite small percentage also have both.

Okay, about explaining that. Before I do, I want you to forget two things. Forget about us here, for we are the ones that have broke away from the chains of social conditioning. And forget anything about  sexual attraction here, it is not relevant, a gay person, for example, can have either brain with either body.

We meet all types of them, every day. I can usually tell within seconds which mind they have.

Let's start with women, born with both female minds and bodies. Glampusses. Dolled up to the nines. Love everything about being female and strive to keep themselves perfect to a thought. Love girly things. Love being a woman.

Now, women born with female bodies, but born with male minds. The female in them is conditioned by social constriction. Usually quite miserable with their lot, sometimes they will play act being female and not feel quite right about it. Often they are, or become at some later stage, dowdy or drab, making little effort anymore. Many have no clue how to dress/hair/make-up well, often finding the process laborious and make-do with little finesse. Many 'let themselves go'. Many dislike being a woman, either knowingly or unknowingly. It is quite an extensive range. They can also include many that dislike men intensely and bizarrely can hate us, too They have been conditioned, programmed almost, to be what they are not. They may marry and if there is no friendship bond, feel totally under the thumb of male/male and carry on regardless. They may be happier with a male with a female brain, though the temptation to dominate and humiliate such a cis man can occur in such a wedlock without a good platonic base to it .

Men, born with male bodies and male minds. Alphas and betas again, mostly, not always. You know them. The lad. Macho. He-man. All testosterone and cock measuring. Voice lowering at the slightest insinuation of effeminacy. Profess to hate us, but would happily jump into bed given the chance and in most instances you'd never see him again, such is the social constriction he lives under.

Now, men with female minds. They can find it quite an effort to fit in, they will act the part,  know they are doing so, but not know why they are only 'acting' the part. They will more likely feel awkward, or shy compared to alpha man above. They may yearn to wear, and often will, more colourful attire and some may go as far as to secretly crossdress without sexual gratification. They most often though, simply accept the conditioning and plod on, unhappily. They may even marry, playing the manly role expected, finding themselves quite miserable within it, .......but, not always, especially where such a bond is more of a friendship. Sometimes they marry a strong minded male brained cis woman with a male brain, which I imagine would be either a happy arrangement, or sheer pergatory....

There are many more traits within each that I could write of, .... and I have not explained everything  quite exactly as I would like to, but time is getting on. I am sure you now understand the gist of my writing.   I must cook my tea and I have some ironing to do.

Celia xx
--------------------------------------------------------------------------------------------------------------------------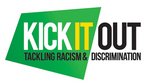 Take chances, make mistakes. That's how you grow.
Mary Tyler Moore (1936-2017).
Lesley Niyori likes this post
Awesome post Celia, sincerely so, you were in the zone so to speak.
--------------------------------------------------------------------------------------------------------------------------
Hi, I'm the forum's resident brat
I find it important to point out I am indeed the first member here

Lesley Niyori




Posts

: 979


Join date

: 2018-05-18


Age

: 59


Location

: Lindsay Ontario Canada



---
Permissions in this forum:
You
cannot
reply to topics in this forum