Page 3 of 3 •
1, 2, 3
Brilliant. I really adore the quirkiness of it. Love the photo of you in the beret and the Norwegian videos. So Christmassy.

Not sure of your Scandi words but in my language it's :
Nollaig Shona agus Athbhliain Faoi Mhaise

Nollaig is my name both male and female in Irish. Yes for me it's Christmas all year round. If you want to pronounce it ignore the H except in Shona.

mariehart1




Posts

: 489


Join date

: 2018-05-26



Hi Marie!

Shame we could not talk last night..... I was a bit late I suppose. Oh, by the Norwegian, it's only Merry Christmas and Happy New Year. I'll write you soon on the other thing.... kinda got to do lots of deliveries tomorrow, prezzies!

Just for everyone else, Marie is referring to my Christmas Cracker for 2020.... it's on page 2 of this thread!!!! Don't miss it!!!

Celia xx
--------------------------------------------------------------------------------------------------------------------------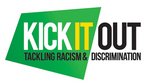 Take chances, make mistakes. That's how you grow.
Mary Tyler Moore (1936-2017).
I was about to have an early night last night, after perusing the files of one my Great Aunt Celia's journals. (One of an unquestionable amount, I have yet to read more than 0.0001% of them yet and oh! The photographs! My my, there seems to be almost an infinite number of them!!!!).
I always share with you the one's I read, so this is a very condensed version of her visit to Siam in 1888, she titled it Celia and the King of Siam.
I remember now that she she told me a little about it in 1967, aged 112. She said that apparently her adventure there is the inspiration of some other not so well known story, I have yet to encounter the obscure cover version of her adventure that she spoke of, which is a shame, but I will keep a look out for it.
It was after her troubles in Cleethorpes that Mad Mick the sailor found her in Ma Richardson's boarding house, he stole a paddle boat and they paddled to Siam.
Unfortunately, Mad Mick got the scurvy and was soon deaded, so Great Aunt Celia arrived alone.
She sailed up thingy river to Wotsit, the capital of Siam and addled alongside a huge golden barge. On the barge was a baldy man with lots of asian looking women with different coloured dresses on.
"Excuse me!" Great Aunt Celia screamed politely. "Do you mind putting a hat on?"
"Why" The baldy man boomed. "I am King of all you survey!"
"But the sun is bouncing of your baldiness and I can't see where I am going!" She answered politley. "And get this great lump of wood outta my way, I can't paddle through the wash!!!!"
"Wait, I shall call the heir apparent!"
"There's none apparent! That's why I can't see!"
The King turned to his first minister, the tricky dicky, Wee Wee Dun.
"Who is this delightful little morcel with the blonde locks, she amuses me. Tell the guards to send her to me in Wotsit city palace!"
Well, they tied a rope to her little pink paddle boat and hauled her in. Luckily she always looked most lovely, even after 739 days at sea, so the guards treated her nicely. 17 women were allocated to pamper her up to standard and she was sent to the KIng, looking even more cutet than normal, if such a thing was possible.
The King was listening to music, he had his 23 children beside him and 191 women.
"Welcome, little pink paddle boat girl!" The King said as she walked into the big great hall of Wotsit city palace. "Let me introduce you!"
Two hours later Great Aunt Celia curtsied and introduced herself back. After another hour and 45 minutes it was getting dark, so the King had the torches lit.
"These are my children!" He waved his arms at the children.
"And are those your wives?" She asked. "These 192 women?"
"191 actually. But no, this is my wife, the others are my bestest friends."
"Oh, how nice."
"Now little blondey, would you like to be my bestest friend? It pays well!"
"Well, your highness, I prefer to work for a living. I did teach at the Good Fort Kangaroo, perhaps I could teach them."
"Oh ok." The King came down 132 golden steps and they danced!
Next morning Great Aunt Celia rang the school bell. The children came rushing to their little desks. Great Aunt Celia watched as a woman was being marched out the gates, crying. She was the ex-teacher. The children cheered.
"Ok, children settle down! I shall see how well educaticated you are. Who can tell me what one and one is?"
"Please miss!" Little Sukipoo put her hand uppointing with the other. "It's him and her!"
"What, no it's not!" She banged her head on her desk, a habit she picked up from Sureshot Miki. "It's two!"
"You are silly!" Sukipoo said. "That is Tu over there. That is Wan Froo and that is Wan-poo!"
Great Aunt Celia groaned.
"Ok, can you tell me who knocked down the Walls of Jericho?"
"Well it sure was not any one of us!" Prince Peepi said. "We don't do naughty stuff like that!"
Great Aunt Celia was very shocked that Prince Peepi did not know the answer and thought he was being accused of the biblical act!
She decided to teach them painting instead, which they enjoyed very much.
That night she knocked on Wotsit City Palace's first minister's door.
"Can I help you?" Wee Wee Dun said. "You know it is half past seven, I like to have a soapy bath with.... I mean study chess at this time!"
"I wish to say the children are very ill educated." Great Aunt Celia complained. "I asked the 15 year old heir apparent, Prince Peepi who knocked down the walls of Jericho and he said it was not him!"
"Don't you worry Miss Celia." Wee wee Dun stroked his moustache, trying not to not look at her cleavage. "If the Crown Prince says he did not knock this wall down, he did not knock it down. I suggest you go talk to Grand Professor Woo, he is in charge of Siam's education. He lives at number 37."
Great Aunt Celia went down the road and found number 37 and knocked on the door.
"Why, hello, ruff ruff!" Prof. Woo said in a very English voice. "Are you staying for supper dear?"
"No, I have a complaint, I am the new teacher of the King's children!"
"Oh damnation. Ok, what have they done now?"
"Well, I asked the class who knocked down the Walls of Jericho and the Crown Prince Peepi said it was not them, they never do stuff like that!"
"Oh well. He is a very honest child. I am sure if he said he did not knock down the Walls of Jericho, he did not knock down the Walls of Jericho. Rest easy child. Now about supper?"
"No thank you!" She swizzled her bustle around and strode off to the King's apartments and banged on the huge doors. Tow guards answered and quickly shuffled her in to see the King.
"Your Highness!"
"Yes, my cuteness, what can I do for you today?"
"Your Ministers are useless and your children ill educated!"
"That is quite a charge young lady, what have they all done that makes you believe that?"
"So, I asked the class who knocked down the Walls of Jericho and your eldest son, the Crown Prince Peepi said it was not them, they never do naughty stuff. Then I went to your first minister and then called upon your head of education and they both said that if Peepi said he did not knock down the Walls of Jericho, for he was a honest good boy, then he did not knock down the Walls of Jericho! What do you intend to do!?"
"Don't fret my sweet cupcake. My son is indeed honest. I will send bricklayers around in the morning to fix these walls!"
So she decided to try to expand the children's minds at least. Next morning she instilled discipline by saying there would be no sweets if they played up. She noticed that Sukipoo was chewing her pen.
"Stop that Sukipoo, if the ink comes out it will poison you! Right class, what kind of things do we not put in our mouths?"
"Pens." Sukipoo said guiltily.
"Yes, that is right. Any other things?"
"Lit light bulbs!" Prince Peepi said.
"Of course lit light bulbs! And how on earth do you know that Peepi?"
"Coz Miss Celia, I always hear Mum saying turn off the light before you put it in my mouth!"
"But it is 1888 and we are in Siam!"
"Oh, sorry I forgot."
"Alright then class. Let's do description." She pulled something out of her bag and held it under her teachy type table. "Ok, this is red and round and squidgy. What do you think it might be?"
"An apple miss?" Sukipoo supposed.
"No, it is a tomatio. But, Sukipoo, I do appreciate your thinking!" She swizzled the bag again and pulled and hid another thing. "Now, this is green and round and has an outer skin. What might it be?"
"A kiwi fruit miss?" Tu asked.
"No, it is a green pepper. But Tu, I do appreciate your thinking!"
Prince Peepi interupted Great Aunt Celia.
"Can I do one?" The heir apparent asked. "Please?"
"Ok everyone, Crown Prince Peepi is to do one. We shall swap places, come up here to do it."
They traded places.
"Right then!" Crown Prince Peepi said. "Now, this is about an inch long and it has a red bulbous bit at the top!"
"Prince Peepi!!!!" Great Aunt Celia stood up. "That is outrageous a stunt to pull in front of your little Brothers and Sisters!"
"It is a match Miss, but I do appreciate your thinking!!!!"
Red faced, Great Aunt Celia settled the class down.
"Now can anyone tell me the vagaries of gambling?" Great Aunt Celia asked all of a fluster. "How it can ruin lives?"
"Our father gambles lots!" Prince Peepi declared. "And he is the finest man in Siam! It does not hurt him, nor me, we often like a gamble at the Horse racing, Dog racing, Elephant racing and other little gambles!"
"Really?" Gasped Great Aunt Celia. "He encourages it?"
"Yes, of course!" The Prince replied. "Don't you ever gamble?"
"Well, I have done. I guess that actually it did not affect me. You have the advantage your Royal Highness. But surely...."
"For example!" The Crown Prince interupted. "I'll bet you 87 Yaks that I know what colour knickerbockers you have on under that peach dress!"
Great Aunt Celia was speeechless. But 87 yaks! She earnt half a Yak a week, that is 50 binks! She decdided to take on the bet, but cheat! The children were sniggering and laughing so much, giving Prince peepi high fives that she quickly sat behind her desk, raised her bustle and whipped off her scarlet smalls!!!!
"Ok!" She stood up. "I accept your challenge Prince Peepi!" She deftly snuggled the scarlet naughties into her handbag. "So, what colour do you imagine my knickerbockers are then, young man?"
"They will be scarlet!" The Crown Prince correctly announced. "Without doubt!"
"Come here to my desk!" Great Aunt Celia sat down and squirmed in her seat. She lifted her bustle and cute bum into the air, but so the rest of the class could not see. "There she said! You will see, most definitely not scarlet!!!!"
"Ok, you win!" The Prince Peepi declared. "But we must go see Father right now, for I have not 87 yaks!"
"Oh really!" Great Aunt Celia complained. But she needed the Yaks, Champers was so expensive in Siam. "Alright, let's go! Sukipoo you are in charge until we return."
They went to see the King. The Crown Prince Peepi explained to the King that he had lost the bet, for Great Aunt Celia was not wearing scarlet knickerbockers. In fact, Great Aunt Celia was wearing no knickers at all. Great Aunt Celia confirmed that the Prince had indeed witnessed that and now it was time to poppy up 87 Yaks!
"Oh my!" The King declared. "Just this morning, the Prince Peepi bet me 500 Yaks that he would see your naked bum by the end of the day!!!!"
The 87 Yaks were given to Great Aunt Celia, the equivalent of 17.5 million pounds in todays money. She paddled back to England with her fortune, landing at John O' Groats 1832 days later! And her adventures continued!!!!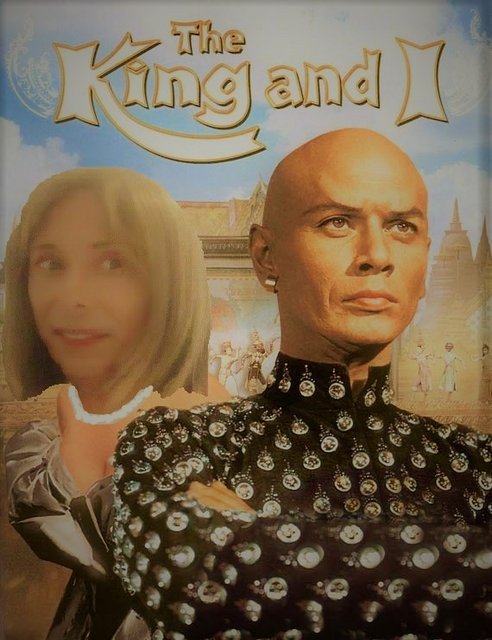 Celia xx
--------------------------------------------------------------------------------------------------------------------------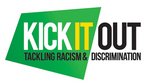 Take chances, make mistakes. That's how you grow.
Mary Tyler Moore (1936-2017).
Page 3 of 3 •
1, 2, 3
---
Permissions in this forum:
You
cannot
reply to topics in this forum