As I  seem to  dominate all replies to most posts. I declare  myself the Queen of the Trangender boards. Celia, you've been toppled. I  demand  your  crown!

I'm  joking  obviously.

Queen Celia it's  quiet here.

One of the  problems is that none of us really want to be out there.

We're too  nice..

Meanwhile we're being pilloried as fanatics, extremists.

Didn't  see that  coming.

But both Tory candidates are going to  kick our arses when  they  become  PM.

Didn't  see that  coming.

Never realised that right wing conspiracy theories about  us would  become  mainstream.

Who knew?

Mariehart11




Posts

: 133


Join date

: 2021-12-31



Imran143Mayuri likes this post
Hi Marie,
It has been coming, some of the press like to have an easy scapegoat... and bigots love a free shot at bigotry without repercussion. If they were directing such nasty venom at LGB folk, the culprit press would be in dire straits...
.... some newspapers have been snapping, digging and jumping from a great height on every misdemanour of any transgender person and many of those cases are not true transgender people either, for often the 'story' relates to imprisoned people faking to gain better conditions, or the sporting advantage l also agree is wrong, or horrid sexual deviants pretending to be transgender, wishing to be near women ....
.... which l agree all is unacceptable... but is never described as it should be....
.... instead, certain 'celebraties' fading into the limelight or in the dark have leapt forward, eager to display their bigotry in such newspapers on the back of it, with no redemption of thought about us... we are lumped together by them with the criminals and fakers as one...
..one of these has gained lots of publicity. Another, long forgotten, has regained her household name status....
.... both of those, among others, are now held up by that section of press as bastions of justice and 'liberty' for their bigotry...
Better days in twain... l believe in peace and we will get equality and protection, in time, in a peaceful manner.
As for who wears the crown here, well Marie, don't be silly, as if l was that pretentious... l mean really... as if.... what, little'ol me?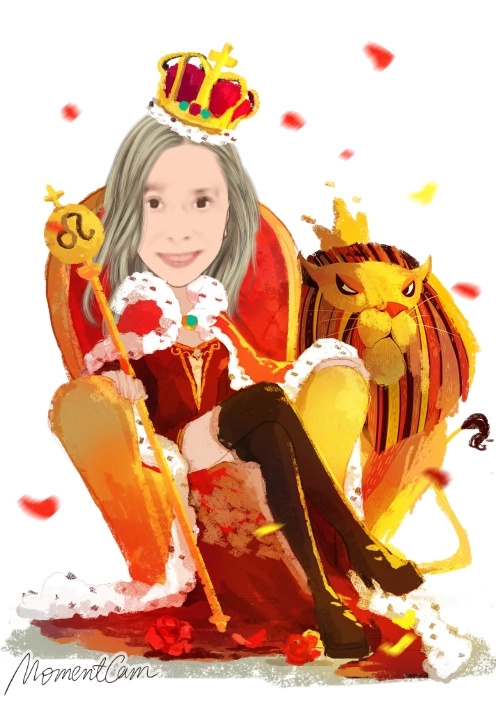 --------------------------------------------------------------------------------------------------------------------------



Take chances, make mistakes. That's how you grow.
Mary Tyler Moore (1936-2017).
Mariehart11 likes this post
Well what was I thinking. There's only one Queen. I defer to your majesty. I am but a pretender. Please don't send me to the tower.



Mariehart11




Posts

: 133


Join date

: 2021-12-31



You make some good points though, your Majesty
As ever your intellect and essential goodness somehow obviates my fears.
But I still worry.
Thee current candidates for PM are playing that game, in reality most of the Tory selectorate care less like most people in Britain. Who are in fact tolerant and are more interested in their economic situation like all of us.
But it's bizarre that crazy American conspiracy theories have become mainstream in British politics

Mariehart11




Posts

: 133


Join date

: 2021-12-31



Similar topics
---
Permissions in this forum:
You
cannot
reply to topics in this forum