It is too hot! I mean really hot! It is 86 as l write.... and l live on the coast.... but pretty well nobody has air coolers here, including yours truly.
I managed half an hour tending the plants around my little pond, even the Froggys were not out and about. I went to Waitrose and got a pork crackling joint and a trifle for Sunday and it was heaven, so cool in there, l could have stayed all day...
... and l cannot use a hosepipe since last Friday.... we have a drought called today... my two watering cans have to do... l scurry too and fro with them to water my beloved blooms... it takes nearly an hour.
Please rain.
Celia xx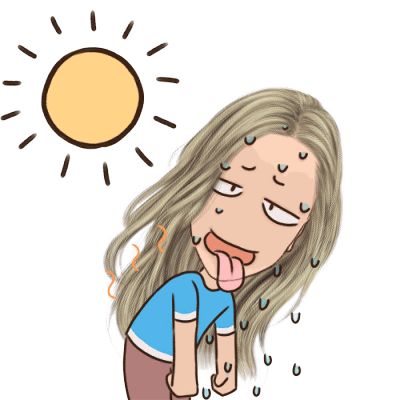 --------------------------------------------------------------------------------------------------------------------------



Take chances, make mistakes. That's how you grow.
Mary Tyler Moore (1936-2017).
Imran143Mayuri likes this post
I feel for you. The South of England has been hit really hard. In this part of the world you'd think we'd never tire of sunshine given our usual weather.

It's not so hot here 26c/80f in the shade. Much hotter in the sun. No hosepipe ban here though as we get our water from the second biggest lough in Ireland. If that went dry we're all cooked.🥵

It's also incidentally the second biggest lake in the British isles after Lough Neagh in the North. So we're swimming in the stuff.

Unfortunately there'll be no trip to a cool supermarket for me. Because I caught the dreaded plague! Not moneypox but the dreaded Covid. The only present my boys brought back from scout camp. My wife finally tested positive this morning. Unbelievable, two and half years into the pandemic. Just when we thought it was all over!

We're not too sick luckily and on the upside the wife has a week off in good weather. On the downside there is no time to be sick. I heard other people who said that they caught up on their reading and box sets having lie ins and having people bring food to them. No chance.

But at least we can enjoy the sunshine for now.



Mariehart11




Posts

: 131


Join date

: 2021-12-31



Good morning,

I do feel for you. The more years I spend going around the sun the less I am able to tolerate high and low temperature extremes. Boise is at about 42.6° North Latitude, quite a bit further south than either of you. Though our weather is mainly driven by weather systems that originate in the Pacific, by the time we see it, it has been wrung dry of rain by mountain ranges and heated by the desert that stand between the Pacific and here.

Our July and most of August has given us strings of days over 100F/37C° with many days exceeding 105°F/40°C. My own backyard weather station has read as high as 114°F/45°c, though I don't believe that reading is accurate.

I am able to work in my yard & garden in the mornings and late evening, which are gorgeous times of the day and my favorite. I am fortunate to have irrigation water rights and receive water from a reservoir on the Boise river, and have an automatic, underground sprinkler system that keeps my lawn watered. Which is great, but it also means that the stuff grows and demands to be mowed at least weekly and there are always weeds to be dealt with. My 1.24 acre (.5 hectare) piece of Paradise (the street I live on is named Paradise Lane) keeps me busy.

We have a bit of a reprieve this week with temps moderating in the low to mid 90°F/32°C temps. By this time next month we will most likely have had our first frost.

~ Liz

Elizabeth Lynn




Posts

: 116


Join date

: 2018-09-24


Age

: 68


Location

: Southwest Idaho



Well here in the west of Ireland it's all back to normal. We did have a spectacular lightning storm complete with rain to end our three day heatwave. So called heatwave.

Now it's just nice. Lots of pretty sunshine a bit of rain a bit of wind. A normal August round here. I've stopped wearing shoes and socks. So not cold.

I suspect it's similar in Britain.

Look I buy into climate change but I'm not seeing it round here.

Mariehart11




Posts

: 131


Join date

: 2021-12-31



Wednesday (Aug 17 2022) we tied the record (20) for the most number of days of 100°f/37.7°c or above. The record was set in 2003 and is based on records kept since 1875.

Apologies for hijacking your thread Celia, I hope your temps are moderating.

~ Liz


Elizabeth Lynn




Posts

: 116


Join date

: 2018-09-24


Age

: 68


Location

: Southwest Idaho



---
Permissions in this forum:
You
cannot
reply to topics in this forum